Shamanic Wedding Ceremony
A celebration of a special kind in nature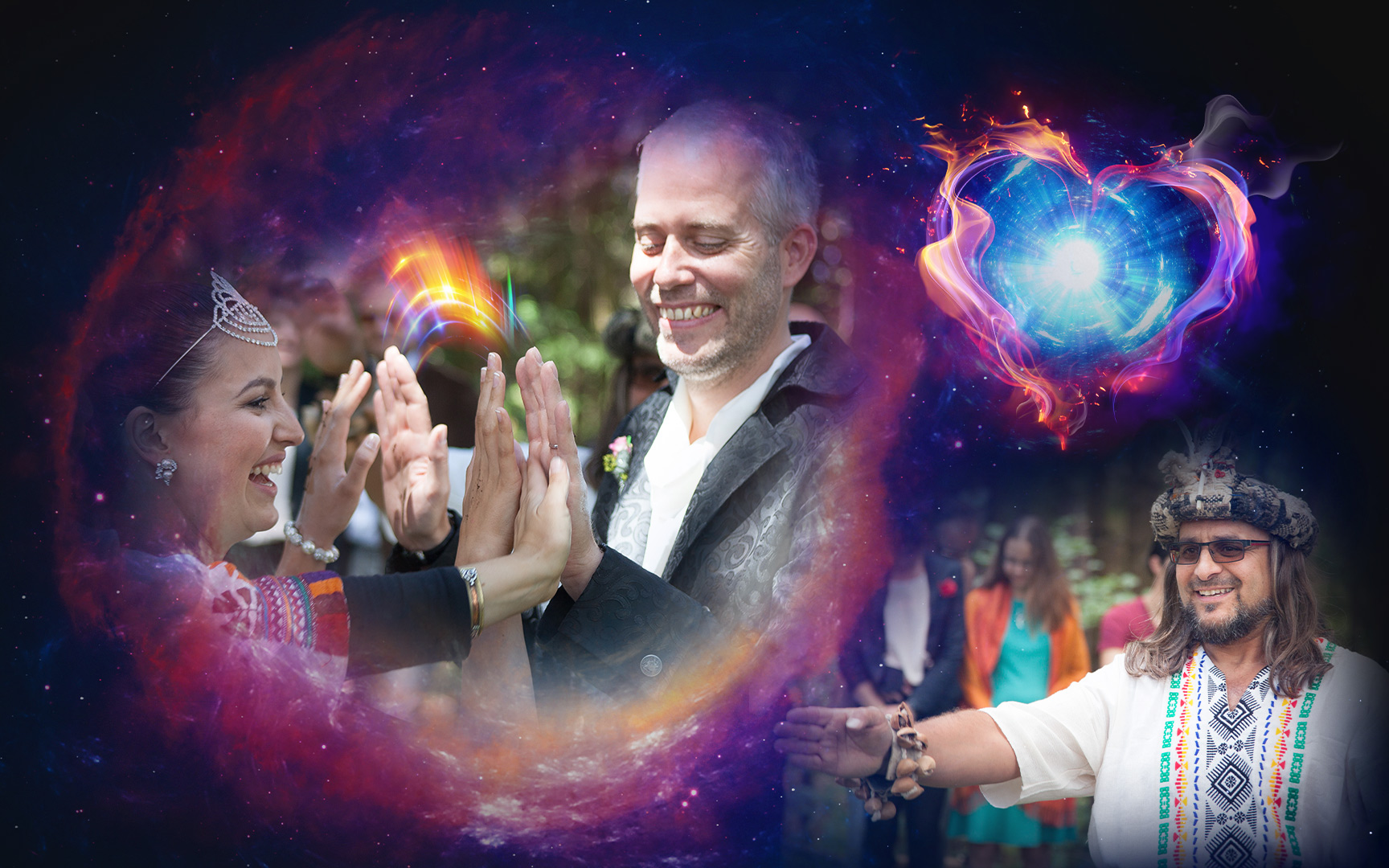 Many couples wish to have a marriage independent from culture and religion, they want a ceremony with nature. They want to celebrate very aware and special. We got the right ideas and a wonderful area for that!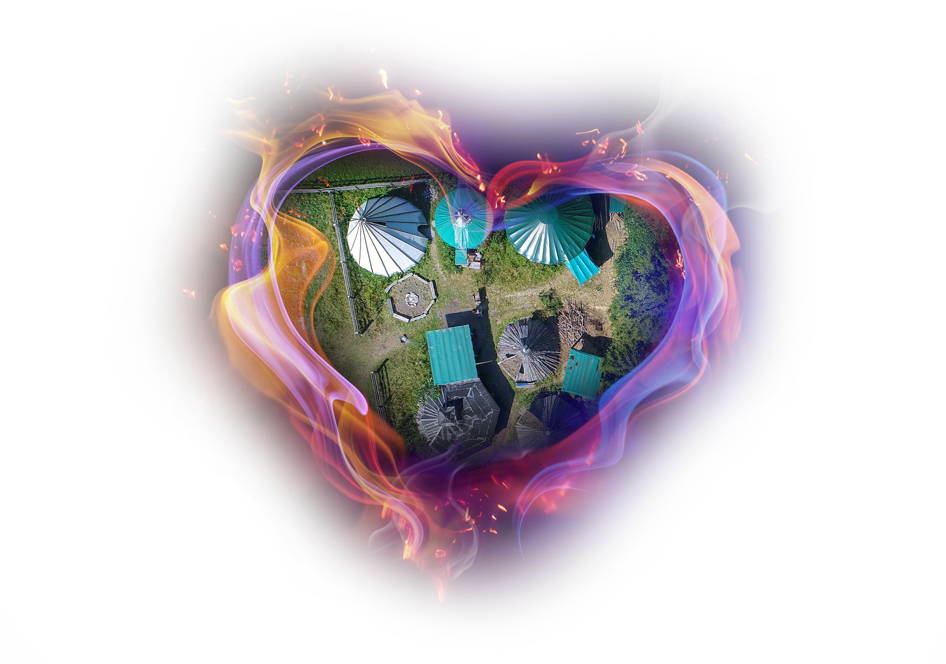 We have lots of space and we'll create a ceremony which includes all of your guests. We like to celebrate outside in nature, and with our yurt, our roofed fire pit, our teepees and our party tent we are prepared for all kinds of weather.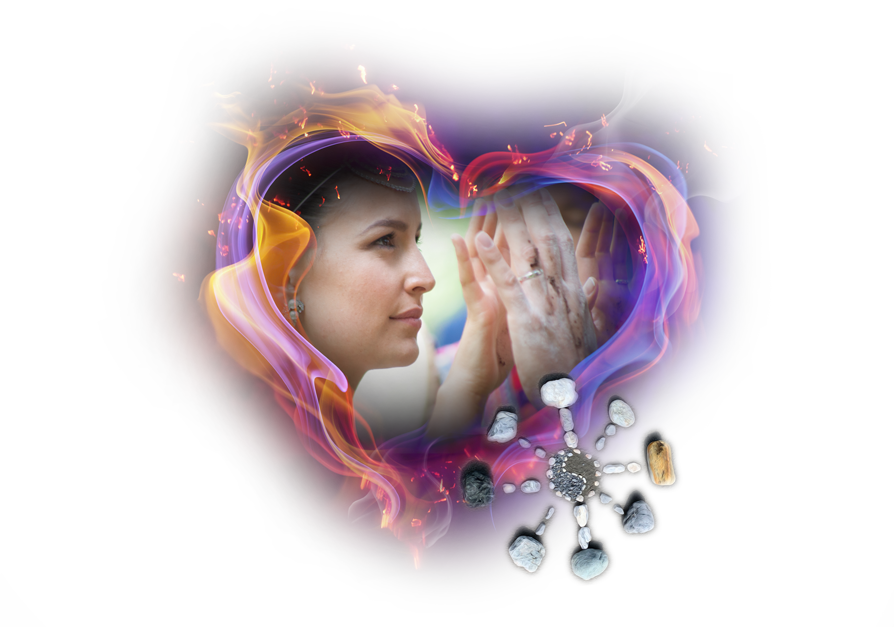 Core piece for our ceremonies is the age old knowledge of our medicine wheel. Our experience shows, that even people who usually don't happen to like spirituality enjoy our ceremonies. We start the celebration with an introduction of the medicine wheel, so that all present know what it is and why the couple decided to celebrate their marriage with us. We invite nature's forces as witnesses and to bless the couples connection.
---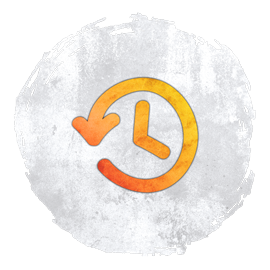 Details about the order of events
Together with you we create an individual ceremony which lasts for about two hours. After that we continue to celebrate with a rich barbecue or a large buffet around the fire pit, outdoors, in a teepee or in a big tent - depending on size of your group, weather and your wishes. But even for marriages we stick to our philosophy: we don't serve alcohol and are kindly asking all guests not to bring any.
Exclusiveness
On this day there are no other events on our campus, which means that the whole teepee-village is available to celebrate. It is possible to spend the night here in one of our heated teepees. We're also happy to organize musicians, which will play music fitting our nature ambiance.
---

Dates & costs on request!
We ask for early appointments, especially in the summer. The price is depending on effort and exclusivity. We are happy to make an individual offer on request!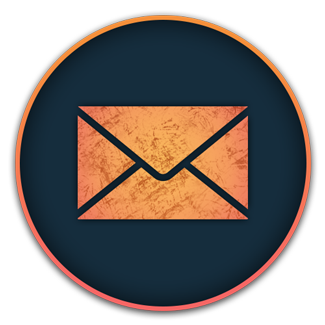 kontakt@native-spirit.at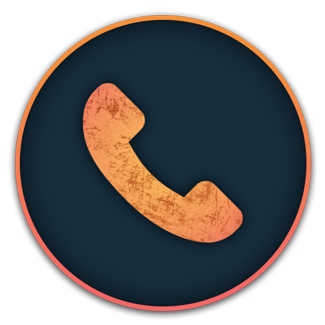 +43 (0)676 424 6634